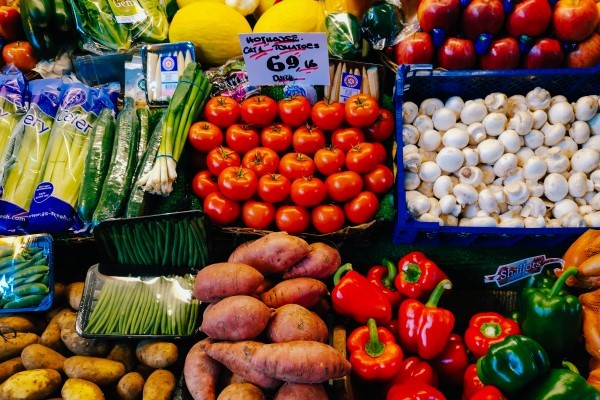 Course Summary
Code: K02078
Starting: Tuesday 11 January 2022
Location: Kentwood Centre
Tutor: Jill Thomas
Duration: 5 sessions over 5 week(s)
Time: 19:00
Cost: £58 (Concessions £47)
Description
Learn to cook a variety of dishes that are either vegetarian or vegan. You will have the opportunity to make 2 dishes each week. Healthy, nutritious and great for the whole family. The cost of ingredients is not included in the course fee. Please read the full description in 'More details' below before completing your enrolment.
More information
Each week, the tutor will demonstrate a new skill and guide you through the process of creating a starter or main course that you will be able to cook and take home. You will discuss how to shop for, store and make best use of ingredients. All dishes will be suitable for beginners and those with a little experience, and help you create a variety of recipes.
Can I join late?
No late starters - short course.
Who is the course for?
This course is for anyone who has an interest in learning how to cook tasty vegetarian and vegan meals.
Do I need prior knowledge or experience?
No.
How will I learn?
A practical course with a mixture of one to one and small group tuition, demonstration, discussion and questions and answers.
How will my progress be assessed?
You will be assessed informally by your tutor, as part of normal classroom activities. There will be plenty of opportunities to discuss your progress with your tutor.
Is there an external qualification?
No, this is an non-accredited course.
What can I do next?
Other cookery courses, budget management and healthy eating courses at BAEC or elsewhere - the tutor will advise.
What do I need to bring?
Please bring a pen and paper to the first session, the tutor will discuss any further equipment required for subsequent sessions. You will need to bring a plastic boxes or containers to carry your finished dishes home every week. Please also bring a tea towel and dishcloth.
Are there any extra costs?
Yes, you will need to provide all the ingredients for your dishes each week, the cost of ingredients is not included in the course fee. An ingredients list will be provided prior to the first week of the course.
Is there work between sessions?
No, although you may wish to re-create the demonstrated dish at home.
For further information, please contact:
Louise Smith. 020 8659 7976 louise.smith@baec.ac.uk
Time and duration
Start Date: 11 January 2022
Start Time: 19:00
Day: Tuesday Evening
End Time: 21:00
Total Weeks: 5
Location
Kentwood Centre
Kingsdale Road
Penge
London
SE20 7PR
Find us here