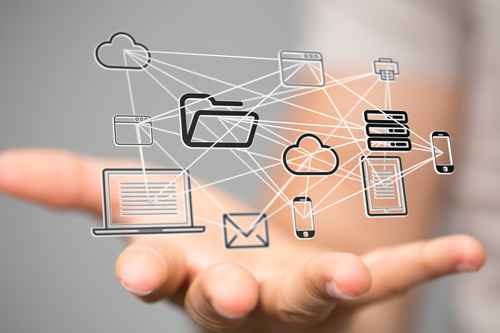 Course Summary
Code: K02220
Starting: Thursday 04 November 2021
Location: Kentwood Centre
Tutor: Lou Smith
Duration: 22 sessions over 22 week(s)
Time: 12:30
Cost: Free - IT course
Description
This course is an ideal follow on if you have completed the short Digital Skills course, or already have some basic IT skills.
The course leads to an Entry Level 3 Qualification after successful completion of assessments in class, and covers the following topics:
- using devices and handling information
- creating and editing docs
- communicating
-carrying out transactions online
- being safe and responsible online
The course will involve using the internet, email and word processing, spreadsheets and presentations.
More information
* How to use your computer safely and comfortably, taking your wellbeing into account * How to set up strong passwords including hints and tips for staying safe online * Getting on the internet and finding websites * Setting up secure accounts for local services, job seeking websites, online courses, etc * Reporting things and applying for local services e.g. via the Bromley website * Searching online for things e.g. train fares, places to visit, job search, benefit information, etc. * Creating and editing using Google docs * Buying items online * Using email and other forms of online communication including video chat
Can I join late?
Up to week 2, please contact the college.
Who is the course for?
This course is for learners with a basic or low understanding of the internet and using computers/mobile devices. You should have Entry 3 level English or above for this course.
Do I need prior knowledge or experience?
Basic use of computer, mouse and keyboard. You will need an email address or be prepared to set one up.
How will I learn?
Interactive lesson with lots of opportunity for practice, discussion and sharing of experiences.
How will my progress be assessed?
Question and answer, observation and discussion. Assessment carried out as part of classroom activities.
Is there an external qualification?
Yes, this course leads to the accredited Essential Digital Skills Qualification.
What can I do next?
Level 1 Office IT Skills, or other BAEC IT courses.
What do I need to bring?
Notepad and pen.
Are there any extra costs?
No. This course is FREE.
Is there work between sessions?
No, but you will benefit from practising between sessions.
For further information, please contact:
The Kentwood Centre on 020 8659 7976 or the Poverest Centre on 01689 822886, email enquiries@baec.ac.uk . You need to complete a 4 page Enrolment Form and provide your passport/residency permit to show you have lived in the UK/EU for the past 3 years.
Time and duration
Start Date: 04 November 2021
Start Time: 12:30
Day: Thursday Afternoon
End Time: 14:30
Total Weeks: 22
Location
Kentwood Centre
Kingsdale Road
Penge
London
SE20 7PR
Find us here