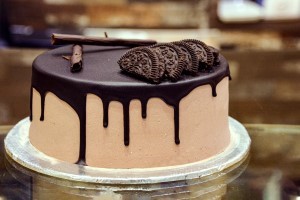 Course Summary
Code: P02437
Starting: Monday 10 January 2022
Location: Poverest Centre
Tutor: Judy Kimmins
Duration: 11 sessions over 11 week(s)
Time: 19:00
Cost: £127 (Concessions £102)
Description
This course will enable the learner to develop a variety of sugarcraft skills. The course will include making a trinket box, decorating a cake with modelling chocolate and ganache, basketweave cake with piped flowers plus other techniques. Suitable for new and existing learners. The cost of ingredients is not included in the course fee. Please read the full description in 'More details' below before completing your enrolment.
More information
You will build up your knowledge and skills by using a variety of materials. The sessions will usually involve a demonstration by the tutor followed by a practical exercise for learners to have a go.
Can I join late?
Yes, up to week 2 with the agreement of the tutor.
Who is the course for?
This course is for anyone who has an interest in cake decorating, particularly sculpting cakes and wishing to learn a variety of methods.
Do I need prior knowledge or experience?
Some prior experience in basic cake decorating techniques gained at BAEC or elsewhere would be beneficial. Please contact the college on louise.smith@baec.ac.uk for further details.
How will I learn?
A practical course with group and 1-1 demonstrations, questions and answers.
How will my progress be assessed?
You will be assessed informally by your tutor, as part of normal classroom activities. There will be plenty of opportunities to discuss your progress with your tutor.
Is there an external qualification?
No, this is an non-accredited course
What can I do next?
Other cake decorating courses at BAEC, tutor will advise.
What do I need to bring?
Please bring a pen and notebook. A requirements list will be sent out prior to the first week of the course.
Are there any extra costs?
All materials required will need to be bought in advance of each lesson by the student. The cost of materials is not included in the course fee.
Is there work between sessions?
In order to progress, it is advisable to practise the skills learned between sessions.
For further information, please contact:
Louise Smith 0208 659 7976 louise.smith@baec.ac.uk
Time and duration
Start Date: 10 January 2022
Start Time: 19:00
Day: Monday Evening
End Time: 21:00
Total Weeks: 11
Location
Poverest Centre
Poverest Road
Orpington
Kent
BR5 2DQ
Find us here